Victoria BC Part2: Park, Sea, Castle
d
Mar 28, 2016
If you read my previous post, then you'll already know a bit about Victoria, BC.
If you haven't and you're interested in some history and about getting to Victoria, I think you should have a look here Victoria BC Part1: Getting There.
Now the next part of this post will not proceed as usual. Instead I decided to group some of the places I visited by interest.
Before I move on
And before you proceed, I also like to tell you a bit about the fact that I combined remote work with vacation so that I could test the waters before I plunge in.
If possible in the near future I would like to travel to some places, stay there for a longer period and combine that with my remote work. If you're interested in reading more about that, let me know! I'll gladly write a separate post for it.
Exploring Victoria
Before I left for this trip, I did some research as usual and a variation of places and things to do where added to my list of interest.
Craigdarroch Castle
This castle is one of the listed items that went down first. I got myself a map from the hotel and set out my route. It was a 30 minute walk from the hotel to the castle. Although I might've missed a street somewhere and actually did an extra block.
But once arrived at the castle, my first thought was: SPOOKY.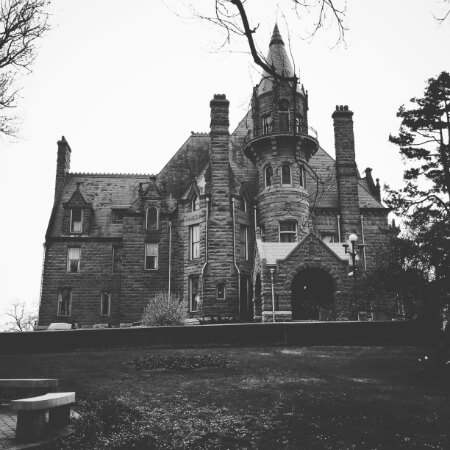 It's probably the combination of it's surroundings and the architectural style that make it a bit spooky. It could've come straight out of a Goosebumps episode. (I used to watch it as a teenager)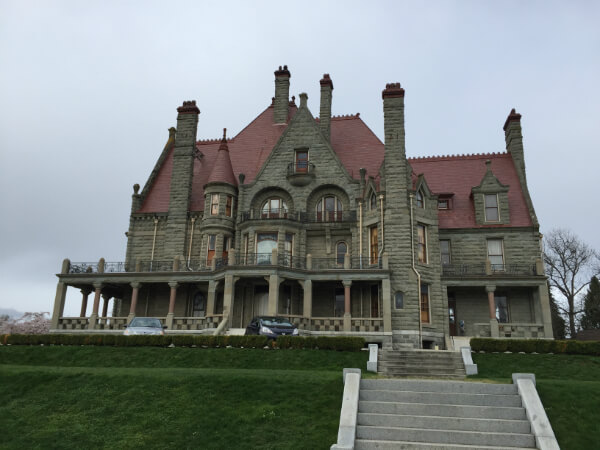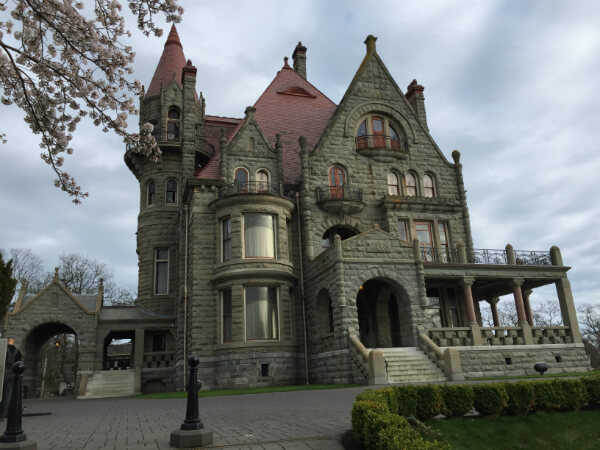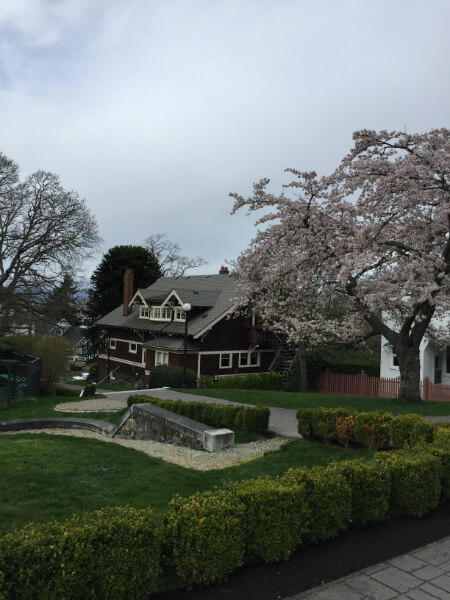 So first I explored the grounds around the castle and then I went in. To visit the castle you have to pay an admission fee and then you can check out almost every room. The first thing that caught my eye was this clock though: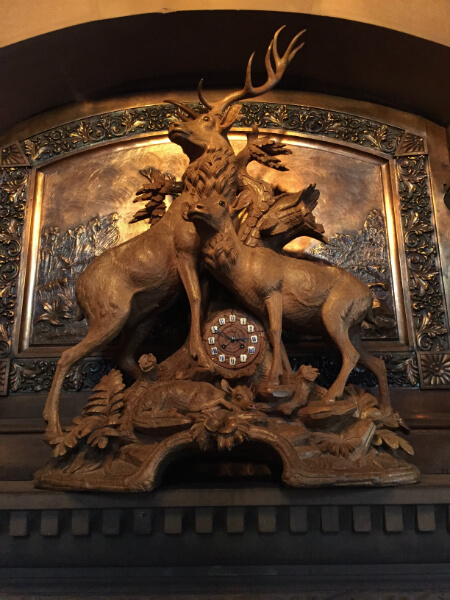 It was right at the entrance of the castle next to the big stairwell.
A lot of stuff seemed to have been put there like it might have been from the castle but not from the same periods. Or it must've been very crowded.
But from what I can still remember the family that originally owned the castle did not live there that long. Afterwards the castle served a lot of different purposes.
As a hospital during war, music academy… and now historical landmark.
When I finally arrived in the attic there was one more set of stairs to take, up to the tower you see in the first picture. From there you could lookout all over Victoria.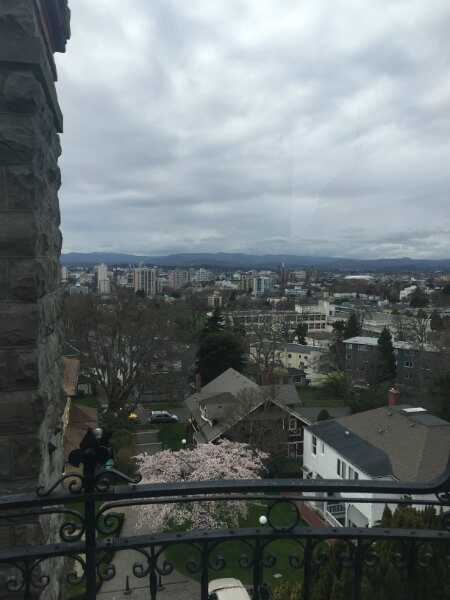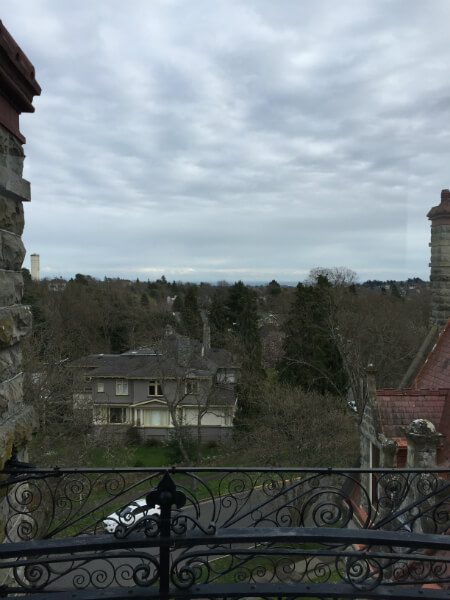 Beacon Hill park
Bacon Hill… Oh no, Beacon Hill of course! Silly me… This park was very close to one of the hotels I stayed in and from what I could see on the map, the park, good for a 75 ha (200 acre), reaches all the way to the shore.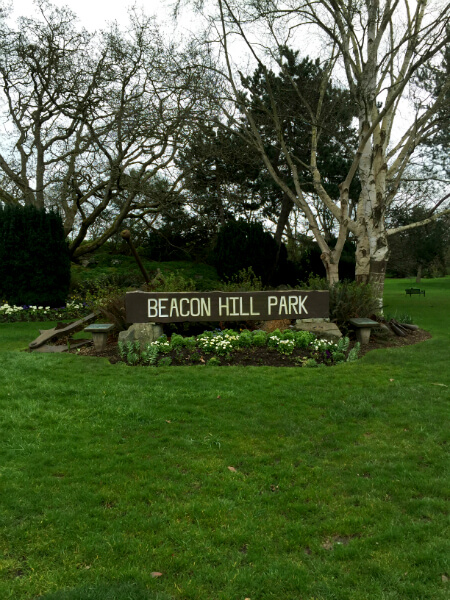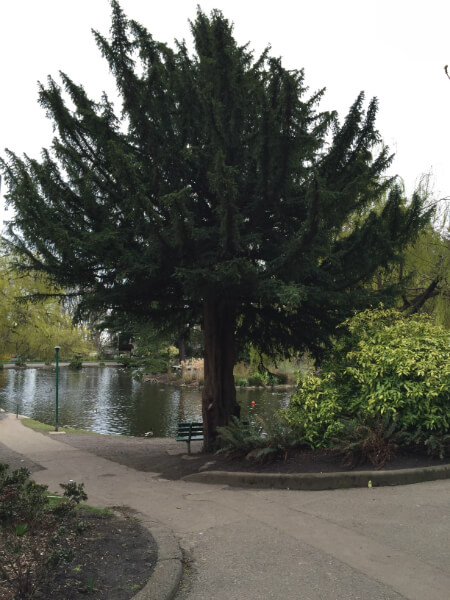 Beacon Hill Park is a nice big park with a several duck ponds… overcrowded with… well a lot of ducks. Oh, what did I expect?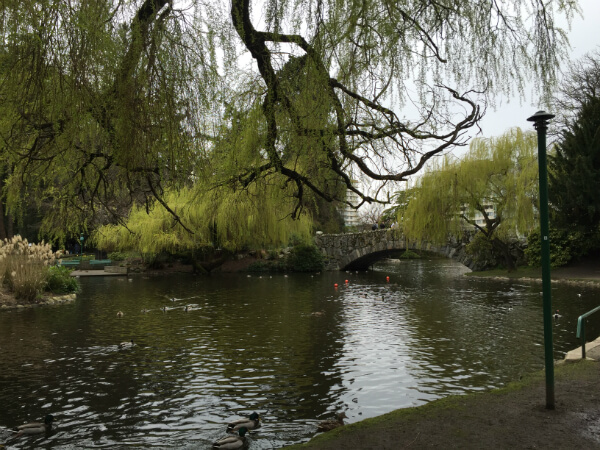 In the park you run into some playgrounds, several ponds (as mentioned before), a petting zoo, playing fields, landscaped gardens… and a woodland area.
One minute it's like you're in the wilderness… and then all of a sudden you're in a landscaped garden.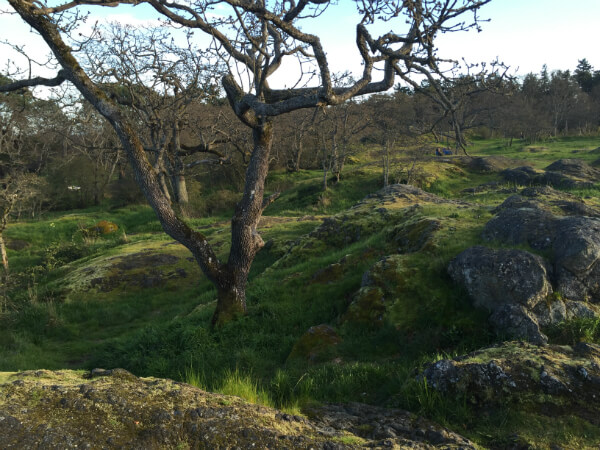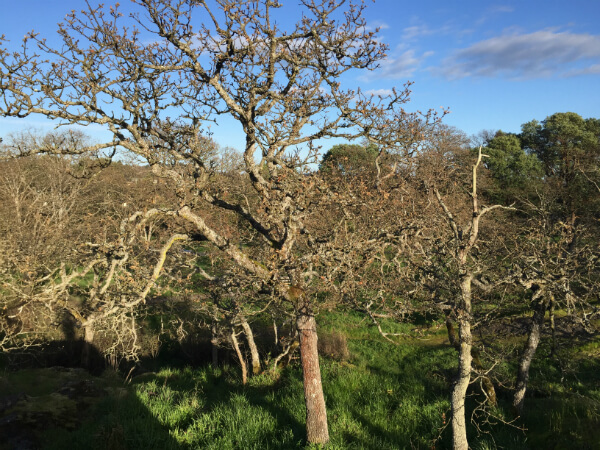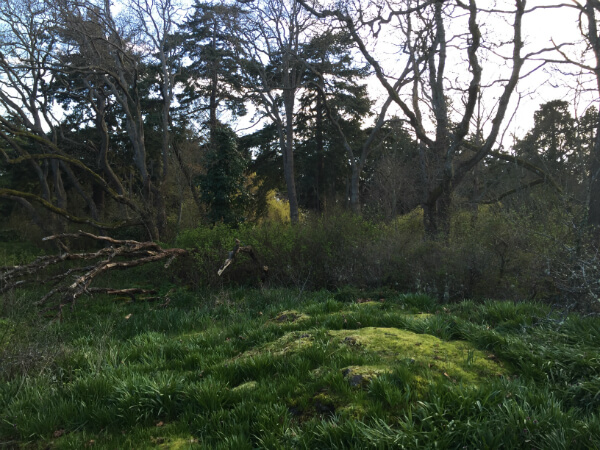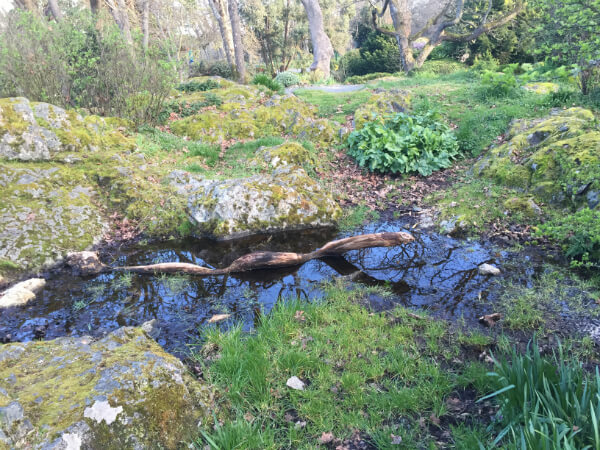 From there on I continued my stroll to the woodland and ended up before one of what once was worlds tallest totem poles!!!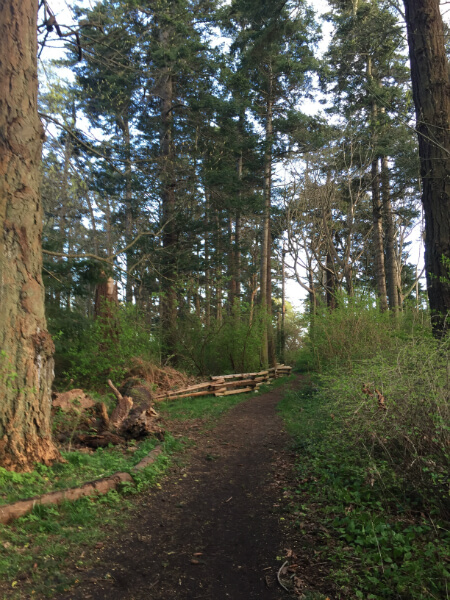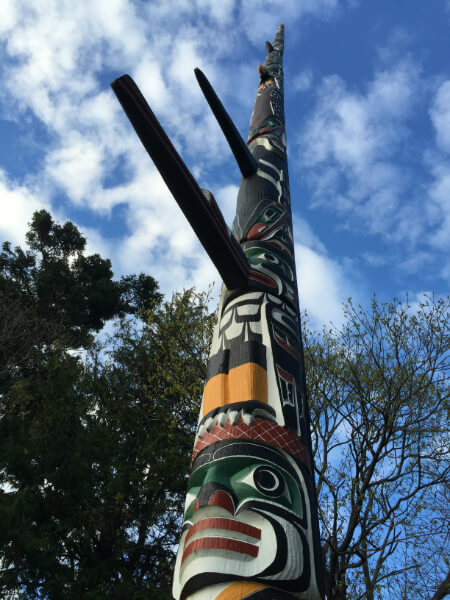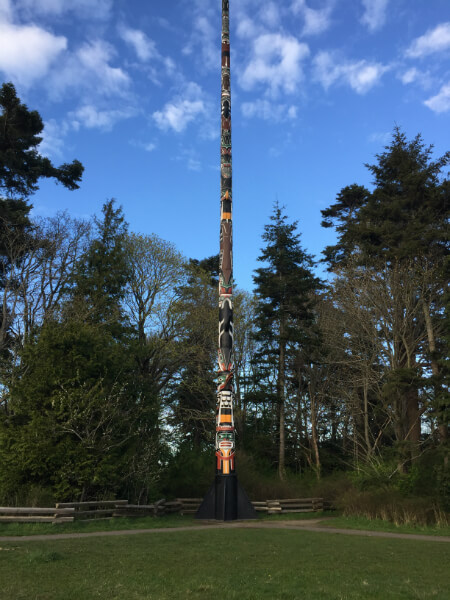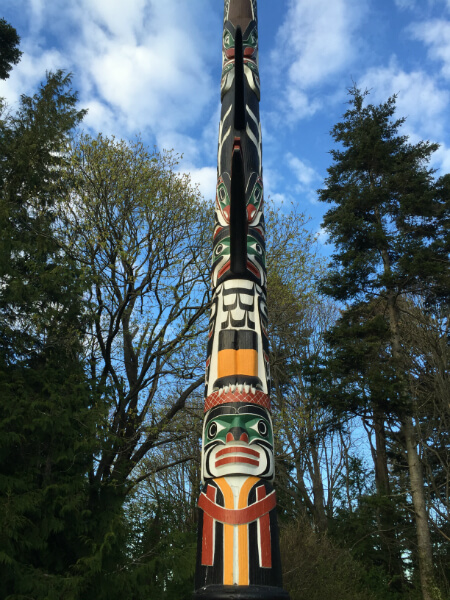 Currently still at the fourth position and good for a height of almost 40 meters (127ft)!
This Story Pole was carved by a team led by Mungo Martin, a first nation tribal chief and renowned carver. It took them somewhere around six months to of labour to create this amazing piece of work!
A little extra totem info:
(copy from the park website) The average life span of a totem pole is 50 years. Tradition sees old totem poles return to the earth at the end of their natural lives so that stories can continue for future generations. Within 10 years, the Beacon Hill Park Story Pole will be lowered to allow it to share its rich history and stories with the earth.
Finlayson Point + James Bay
Like I mentioned a bit earlier, Beacon Hill Park reached all the way up to the ridge.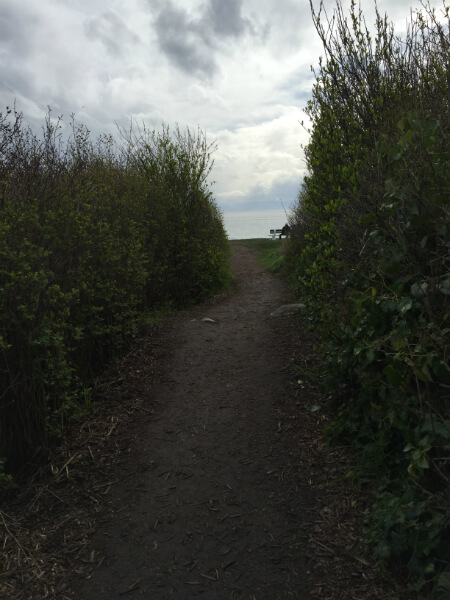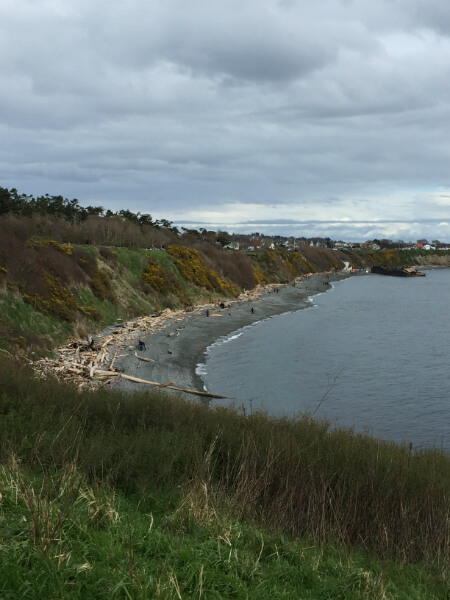 There was a nice ridge pathway where you get passed by a lot of locals walking their dogs, jogging or just taking a casual stroll and enjoying the view.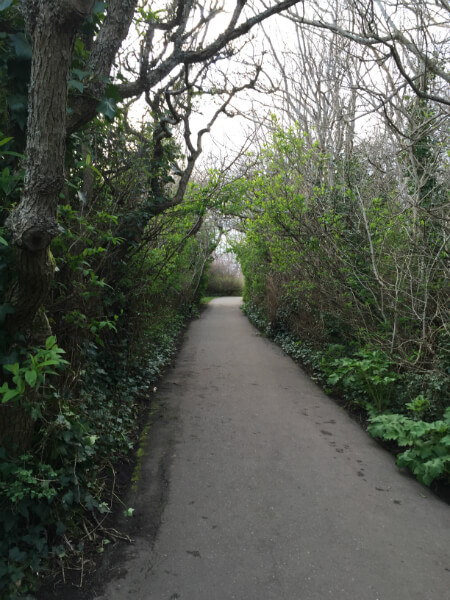 On the ridge there are a lot of bushes with some spared out space and benches to sit quietly and stare at the sea and the clouds. And if the weather's good you can see the Olympic Mountains sticking out above the horizon. The Olympic Mountains lay in the Olympic National Park in Washington. So yeah you can actually see all the way up to the states.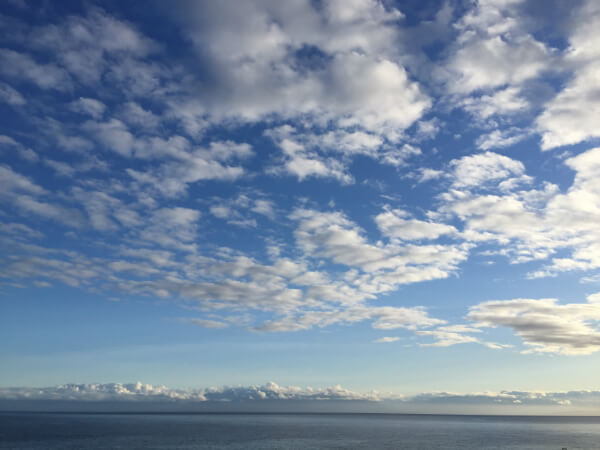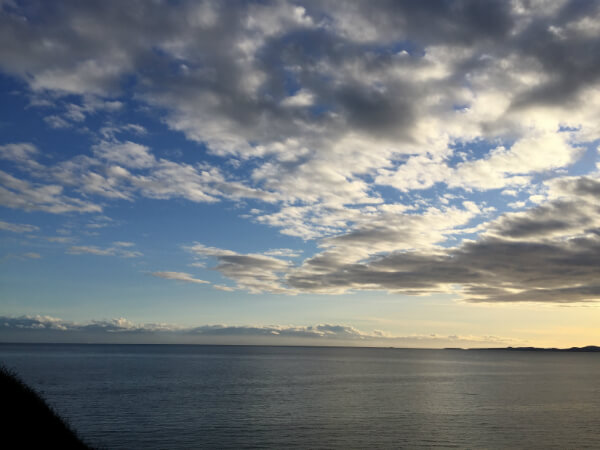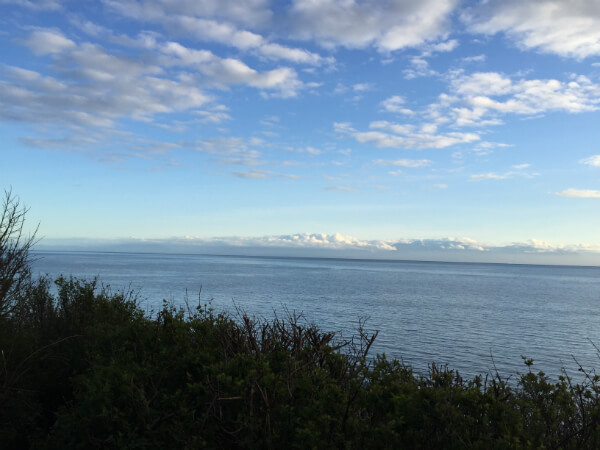 Along the ridge every few miles there are stairs descending to the beach. Once you go down all you see is blue pebbles and a lot of driftwood.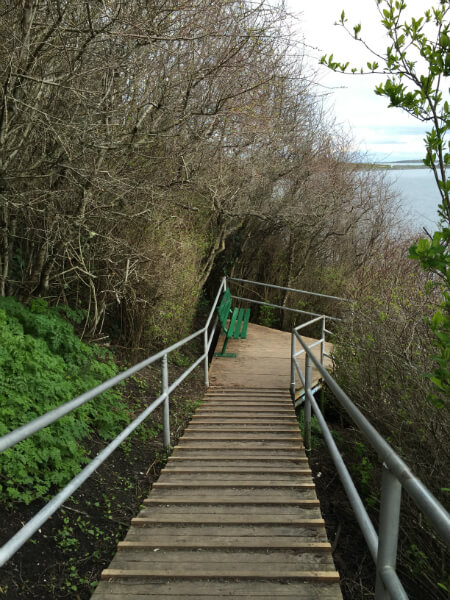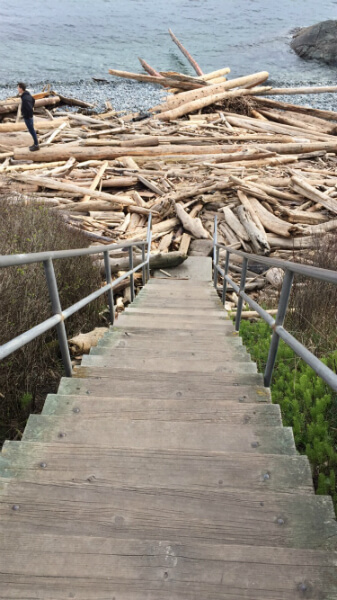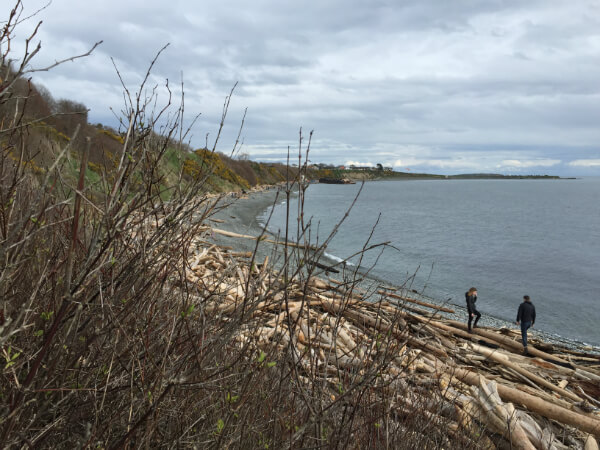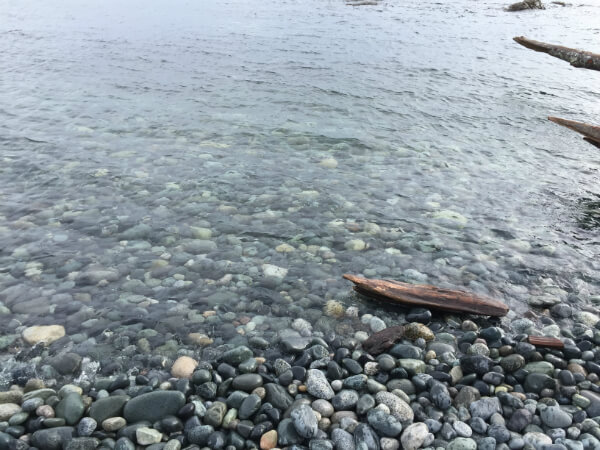 During my stay I went back a few times and walked on the rocky beach, until I reached the stranded ship. There my little beachwalk ended.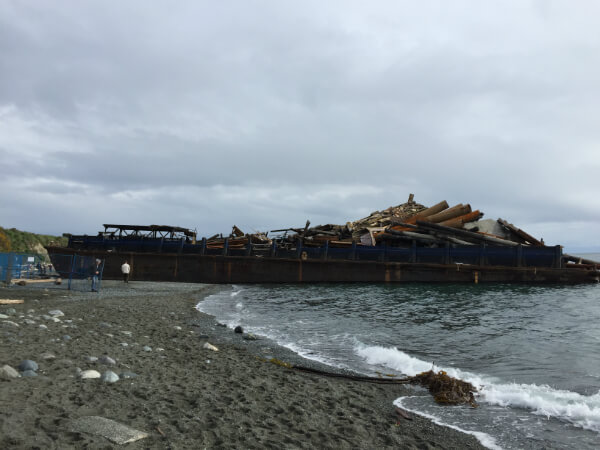 Esquimalt Gorge Park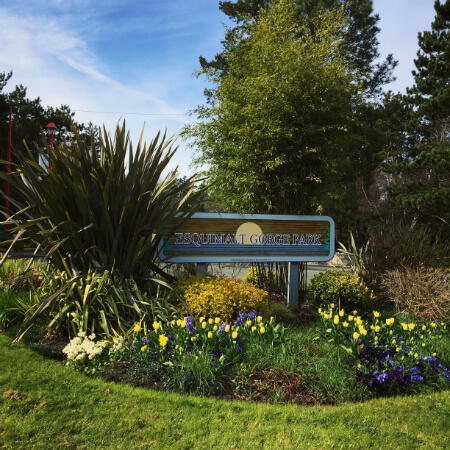 Not far from Victoria lies the township of Esquimalt. And the Gorge Park lies next to the Gorge waterway, which is actually a sea loch. In the early days this was a very popular spot amongst the people. They used to come here for regattas on the gorge waterway. The park next to the gorge was a place where people came to for Sunday picnics, band concerts, fireworks and more… In the park there was a beautiful Japanese garden. But during world war II it was all torn down.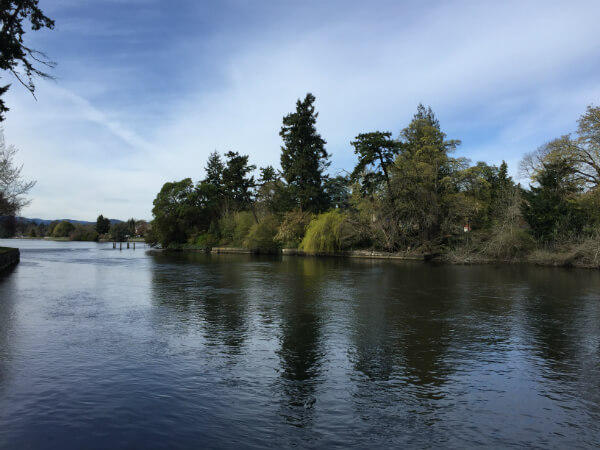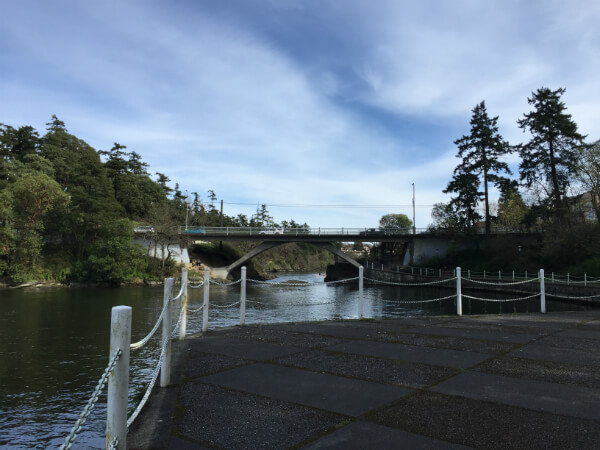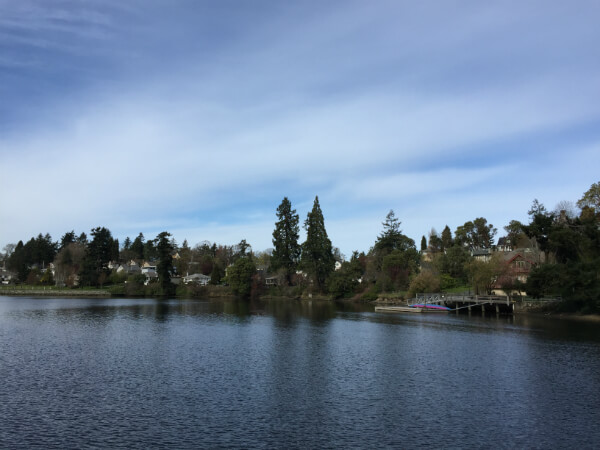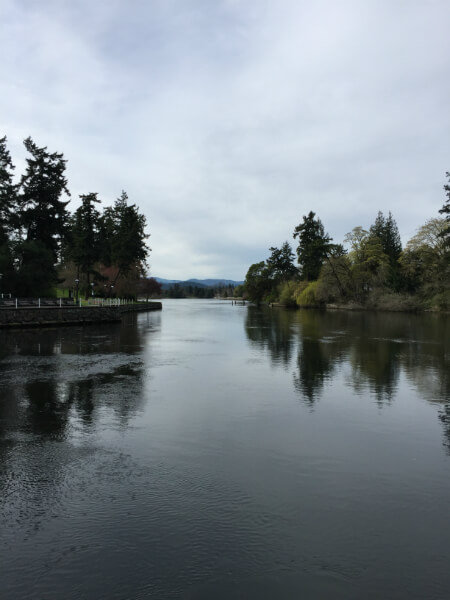 The park may never be restored to its former glory, but it's worth a visit if you don't have a lot of time but still want to go to a gorge-ous spot (see what I did there).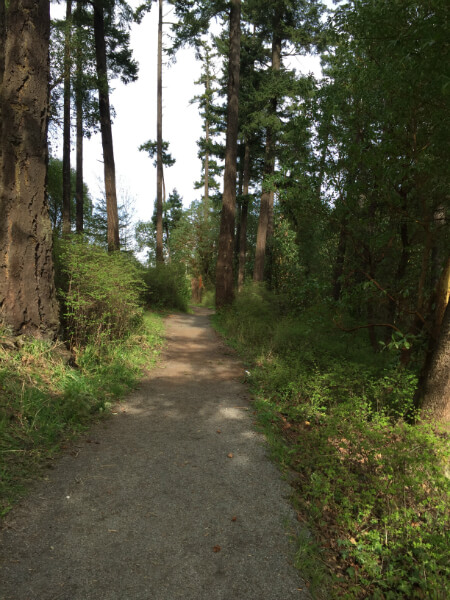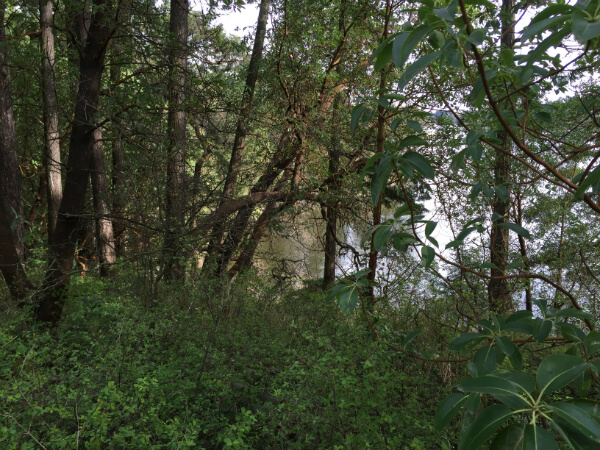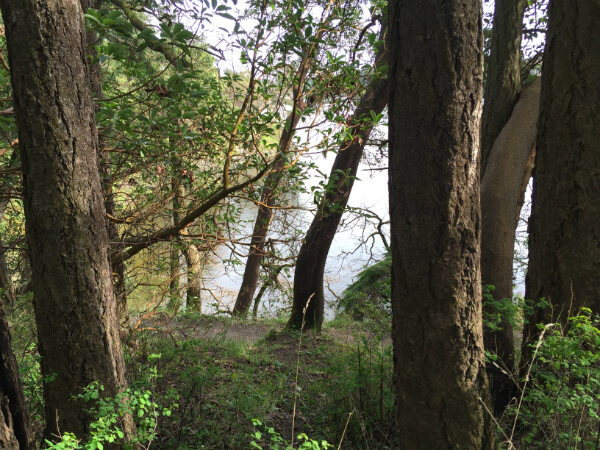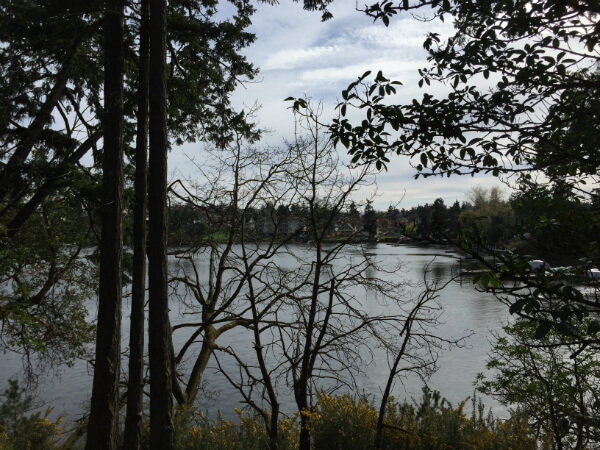 And not to mention, the park has a small Japanese garden again, right in the center.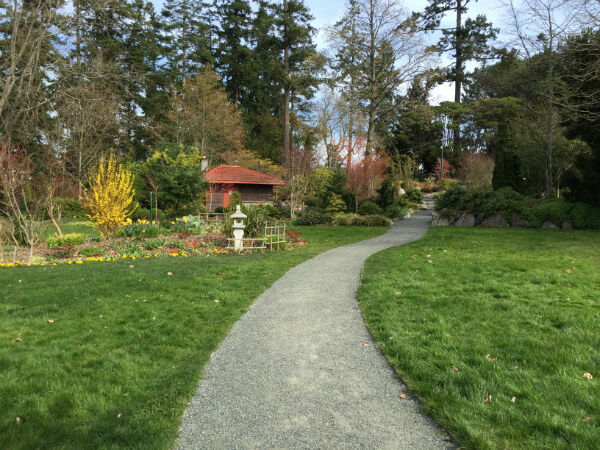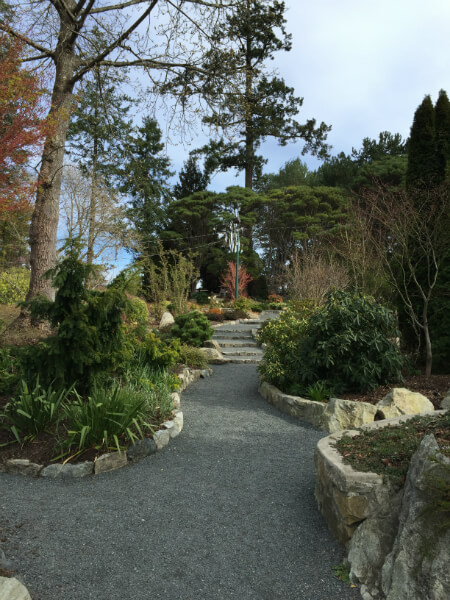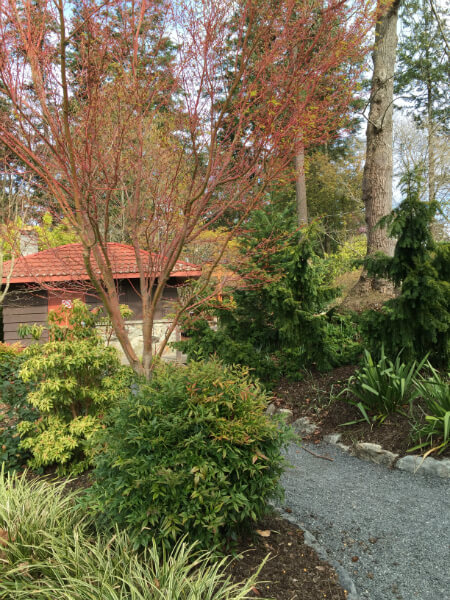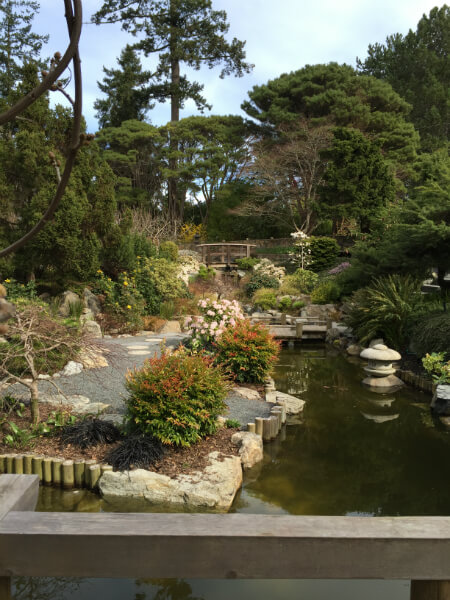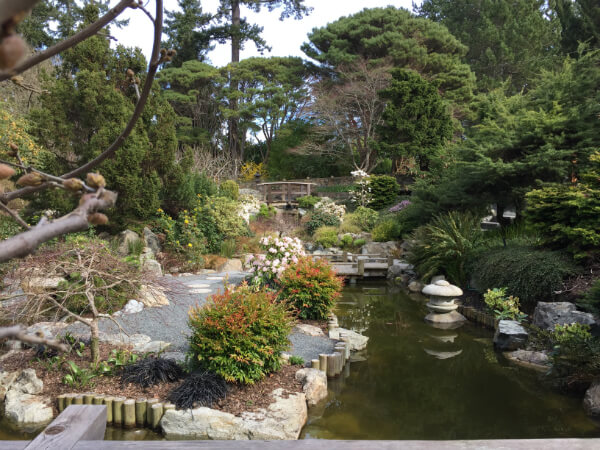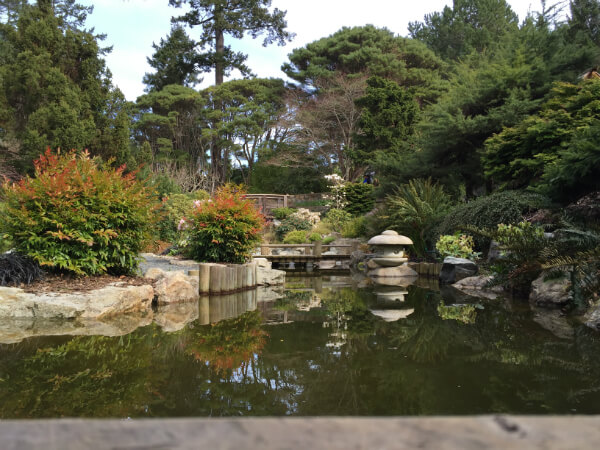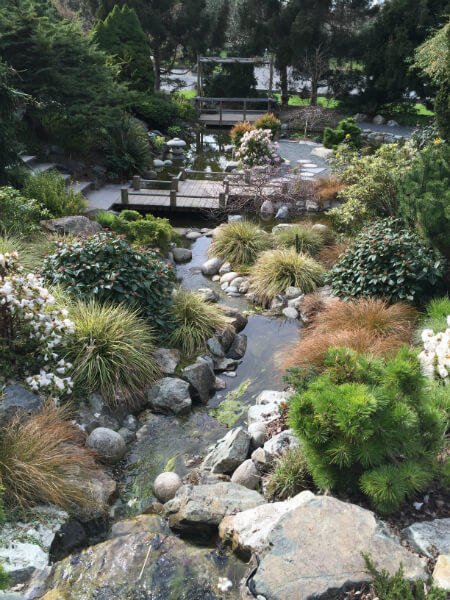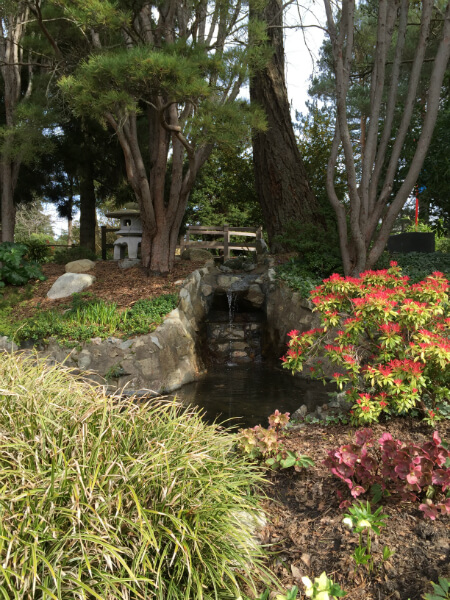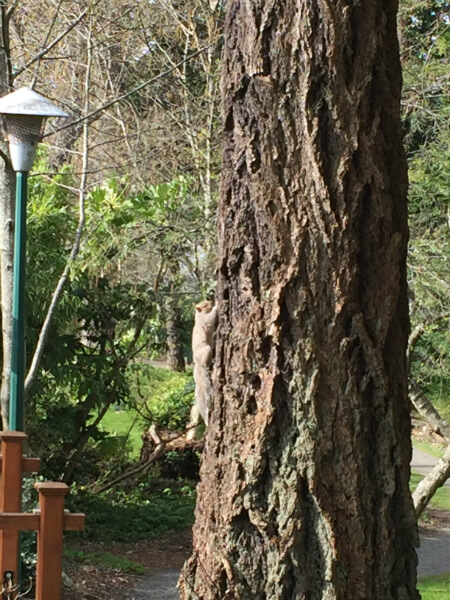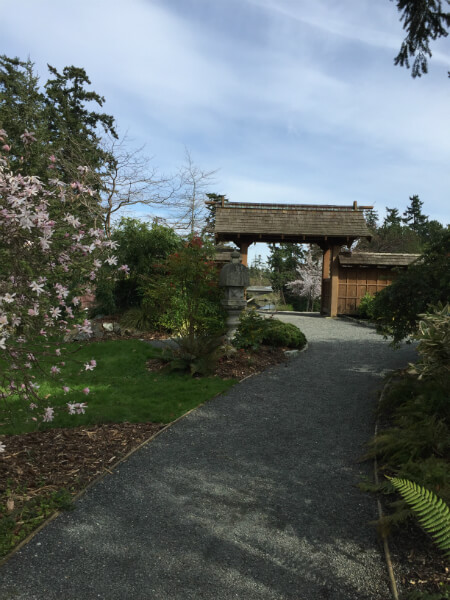 So that's it for part 2. Hope you enjoyed reading it!