Victoria BC Part1: Getting There
d
Mar 7, 2016
The opportunity presented itself, a trip to Canada… How could I say no to that?! The destination was fixed so it was only a matter of when. A couple of weeks in March and I would keep on working a few days a week.
Yes, I would work remotely from a completely different timezone for a few days a week. I thought it could be an interesting experience.
So, Victoria BC, what can I tell you more about that?
Destination Victoria, BC
Victoria is the capital city of British Columbia, Canada and it lies on the southern tip of Vancouver Island. Vancouver is actually right across the water back on mainland and you could take a ferry or a (water)plane to get there.
It's a very nice coastal city, with some serious hipster influences (you cannot believe the amount of coffeeshops here!) And wherever you go, you will see tons of cherry and plum blossom trees, so definitely worth a visit during springtime.
Apart from that, there are also a lot of parks and gardens spreaded out all over town. Which might be the main reason why Victoria is known as garden city.
A Rich History
If you stroll around town you might run into totem poles every now and then, because originally Vancouver Island was solely inhabited by First Nations (North American Natives, Indians).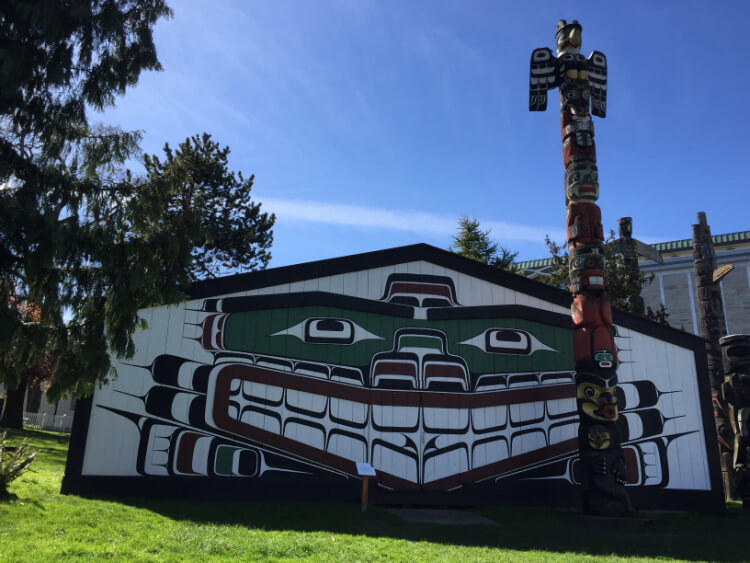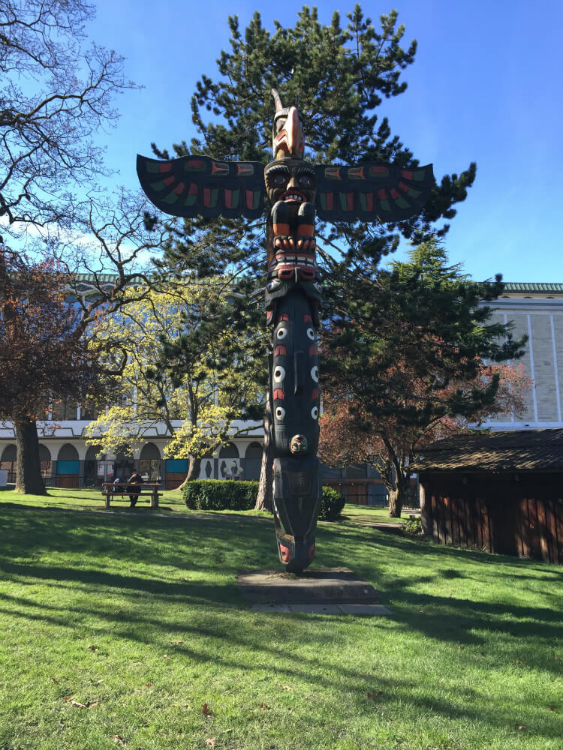 The local museum is dedicated to the rich history of the First Nations. You can even visit one of the largest totem poles ever here in Victoria City!
The first non aboriginal that is known to have set foot on Vancouver Island was the British explorer: Captain James Cook back in 1778. But the city of Victoria was founded almost 70 years later, in 1843 by Sir James Douglas, who chose Victoria as the location for a trading post.
DAY1
7am, Belgian time I woke up and started packing a few more things for the allowed hand-luggage and prepared myself to go the airport. My father volunteered to drive, so I could leave my car at my parent's place.
At 8am I arrived at the airport and the first flight was scheduled for 10:30am, so plenty of time left.
I went to the atm first to have some cash on me because I forgot to order Canadian Dollars in advance at my bank. So plan B was, getting cash from the ATM and then go to a currency exchange point in a Canadian airport.
After that I started with the typical routine of dropping of the checked luggage and heading to customs and then heading over to the shops, because I didn't have breakfast yet.
After a relaxed breakfast I headed over to the gate, with still plenty of time left.
Flight info
My travel destination is Victoria, BC Canada. Which took me 3 different flights to get there. Partially because the flights were booked pretty late and all the good fares were already gone.
So all flights were eventually booked with Air Canada in economy class.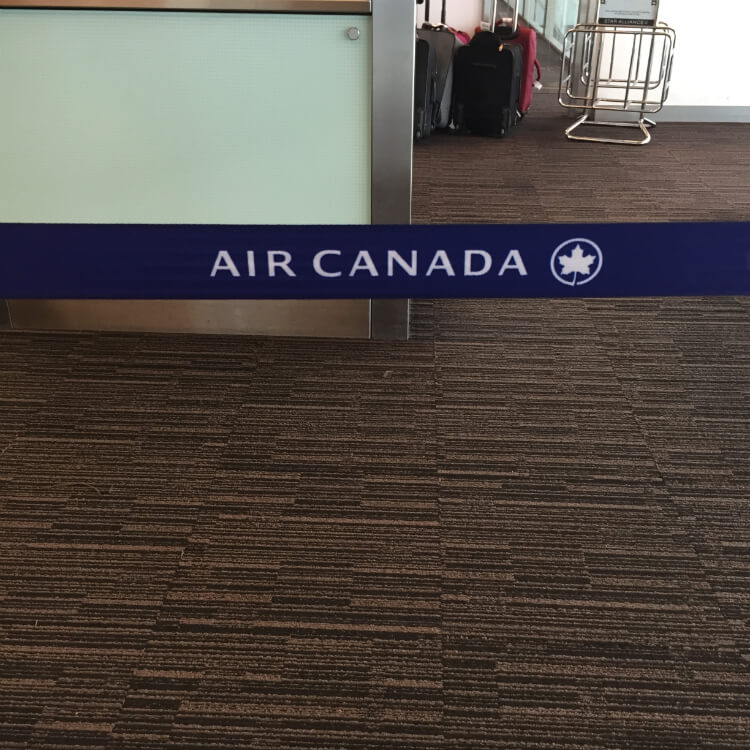 Flight numero 1
The first was an 8 hour flight from Brussels, Belgium to Montreal, Canada.
Honestly… I slept most of the flight, watched a movie and ate a bunch of snacks. So that went pretty well, I think. :3
Flight numero 2
The second flight from Montreal to Toronto took about an hour and had 2 hours of transfertime between flights. Right after landing you have to pass Canadian Customs and then get your luggage and check it in for the next flight. Somewhere between that I did my currency exchange. So it's a good idea to hold to customs form close by, since you'll need it to exchange money.
After passing customs I had just enough to get some fresh air outside, go through security again, grab something to eat and stretch my legs. So, plenty of time.
Flight numero 3
After a short flight, I Landed in Toronto airport, a very modern airport in comparison with Montreal.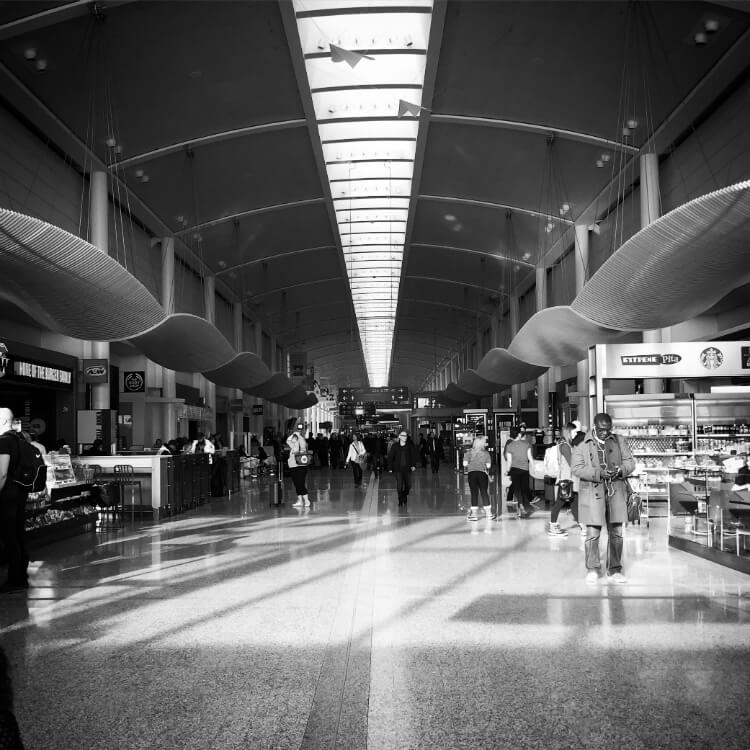 Here I had to wait for 4 to 5 hours until my next flight. But now even though I slept at the previous flights, I was getting exhausted. Too much hours of sitting still and sleeping made me even more sleepy.
So time to stretch the legs again and checkout the airport. As airports usually do it had a lot of shops, restaurants and food stalls. I walked around for an hour or 2 and then went for a decent meal, before I went to the gate again. That last hour was a bit too much… I couldn't stay awake, so the last hour I just slept again until boarding time and after that… yes, almost 5 more hours of sleeping.
Damn! I didn't know I could sleep that much. But hey, I was thrilled when I finally arrived at Victoria BC Airport!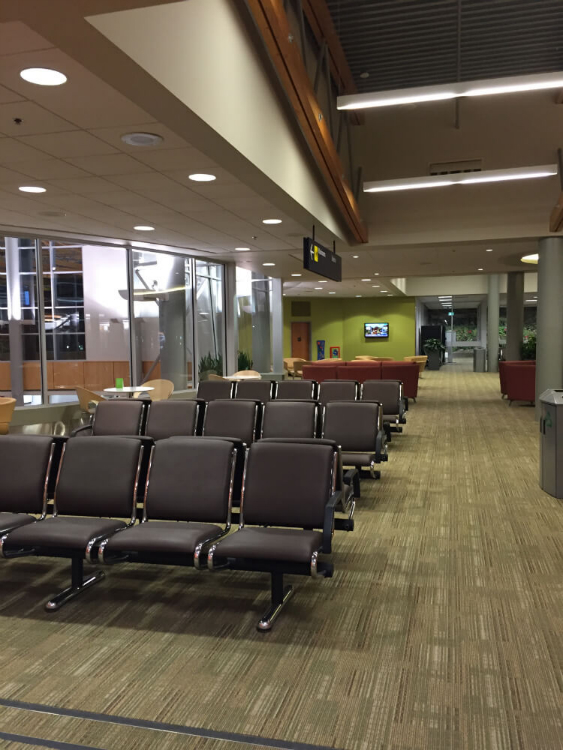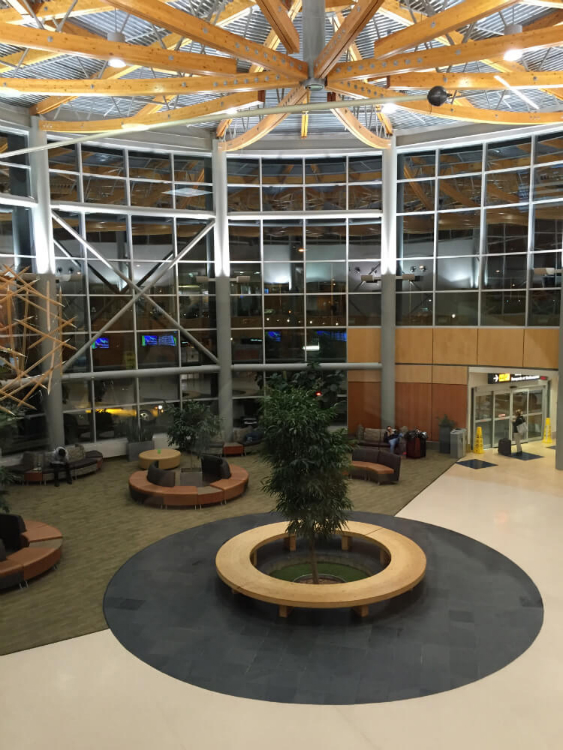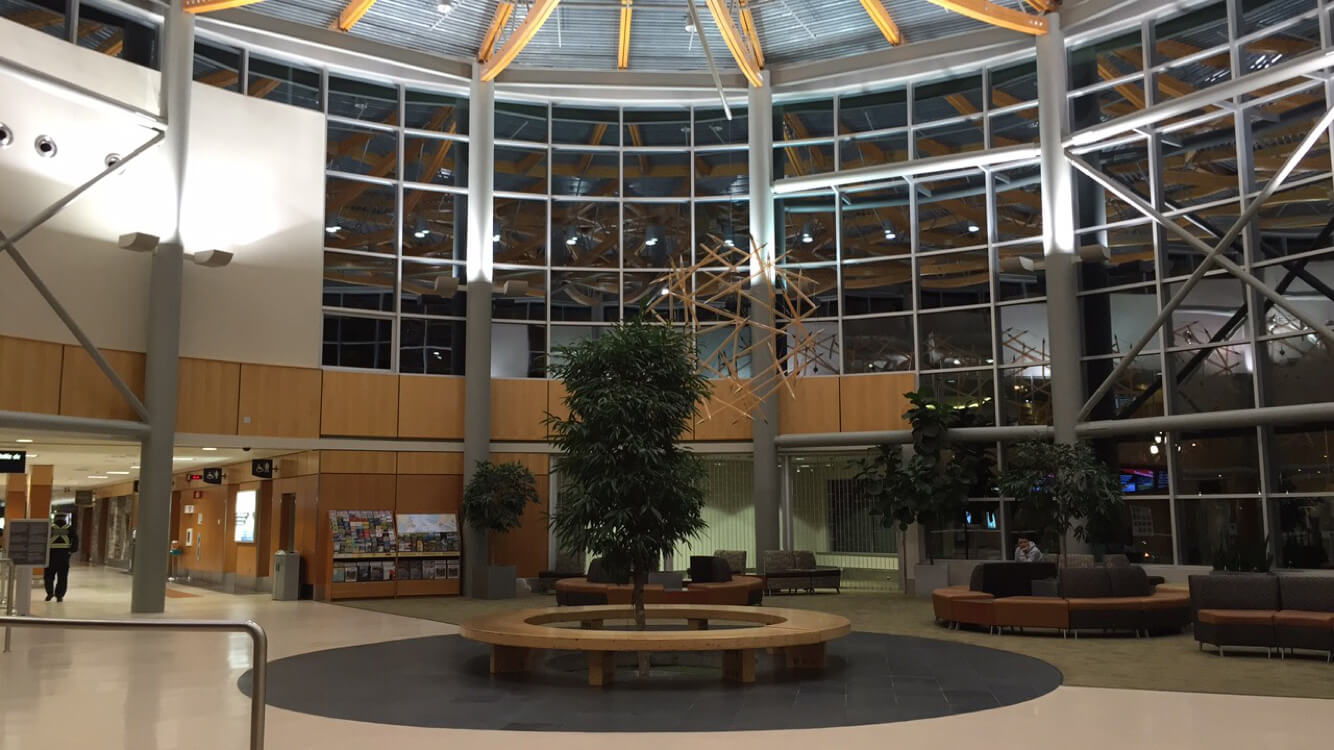 Flight remarks
Since I flew economy, the only complaints I have is one that covers all 3 of the flights. There are NO subtitles available for tv shows or movies, which is really annoying if you have to wear special earplugs or have a hearing problem. And second, the input jacks are weird, since there's no sound if you push the jack all the way in. If you pull it out a few millimetres, the sound works but you might wanna turn around until you have stereo sound. Tried it with both Apple earbuds and a Bose headset… Air Canada, you might wanna pick up on these.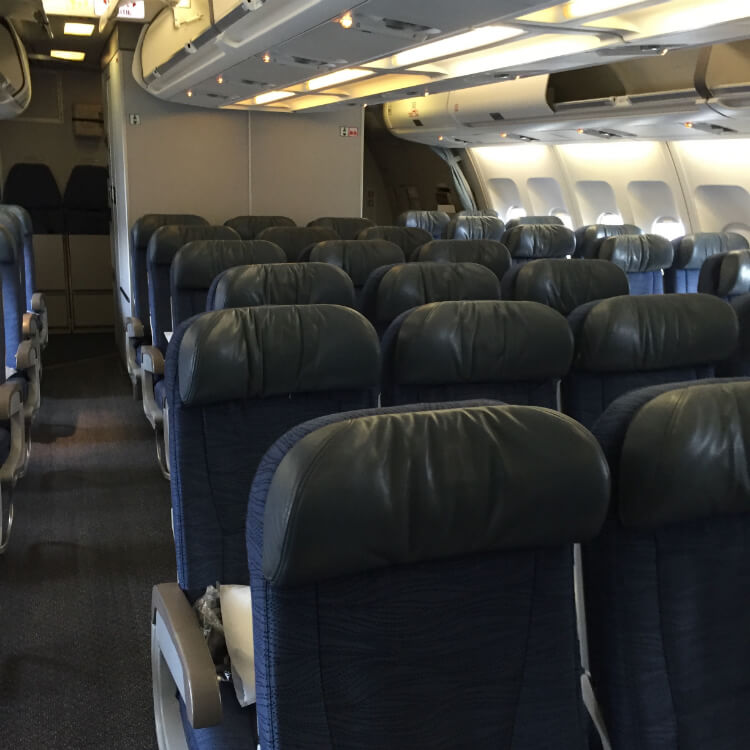 Like I said before I was at Brussels Airport around 8am (local time) and the arrival time in Victoria was somewhere around 11pm (local time) That means I had been travelling for 24hours!
I won't lie to you… It was exhausting… especially if you host a nice night with your friends the evening before you leave. BUT IT WAS WORTH IT!
The hotel
From the airport I just took a yellow cab to the hotel… I just wanted to get there. So 30mins later I was dropped of in front of the hotel, The Rialto.
The Rialto lies in downtown Victoria, close by everything. So, a lot of great sights, restaurants and shops are within walking distance.
The hotel service was very good, when the cab pulled over they directly came outside to help with unloading the luggage. And after a very friendly welcome and receiving some information I could finally head up to my room and start relaxing.
Day 2
Jet lagged?
I stayed up until 3am local time before I went to sleep. And 5 or 6 hours later I was up again. I felt weird, tired but also not tired. Its like your body is confused. So after some freshing up I went downstairs to the cafe and have some breakfast.
After kicking off the day with a breakfast that involved maple syrup, I started exploring the downtown part of the city.
Cinnamon raisin bread french toast with caramelized apples and maple syrup on the side.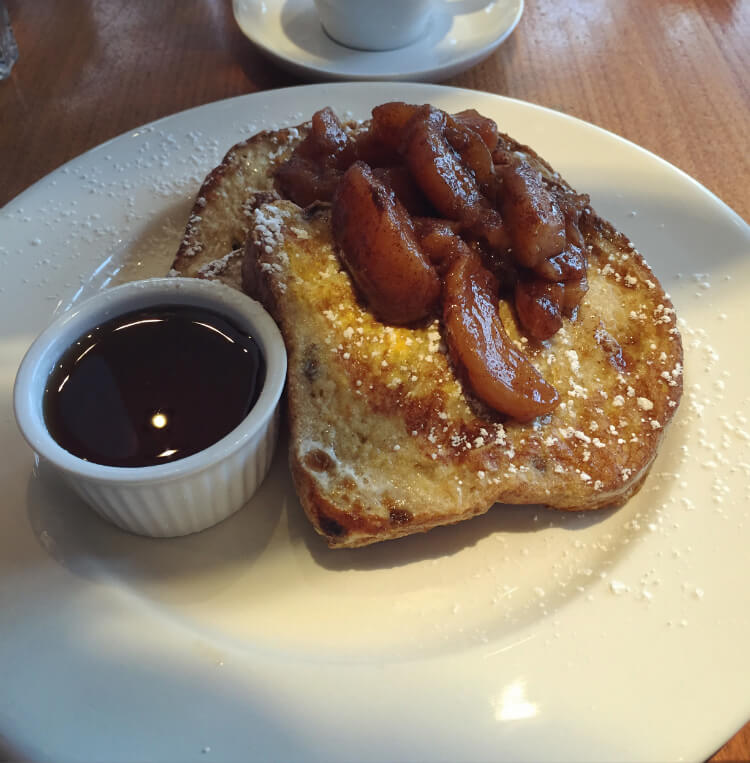 Downtown
First stop the British Columbia house of parliament or also called the British Columbia Legislature. A building that pops up every time you google Victoria BC. It's is also one of the oldest buildings in the city.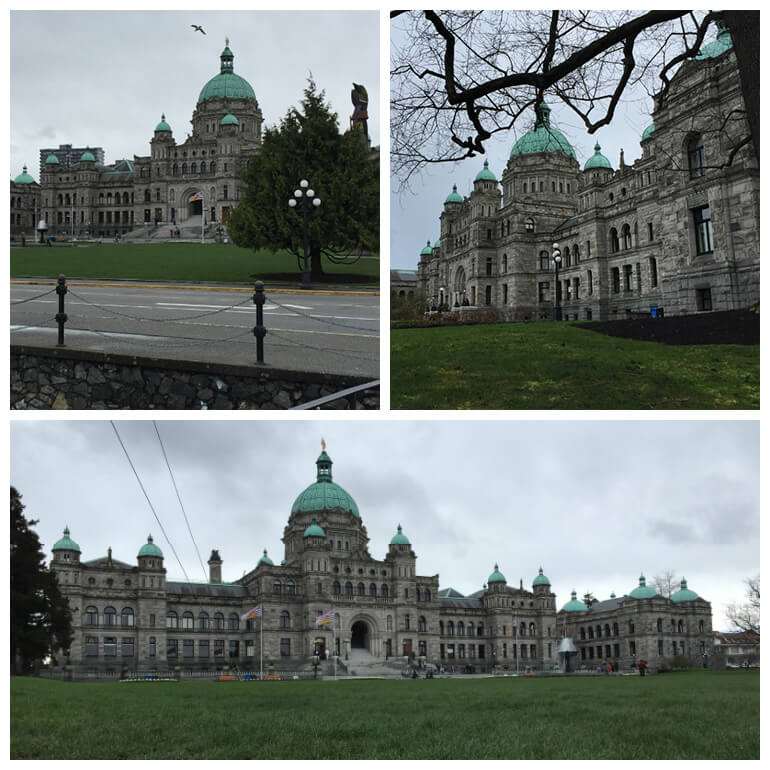 The legislature is next to the yacht harbour so I followed the path next to the water, which was nice btw. There are small gardens and benches all over the place.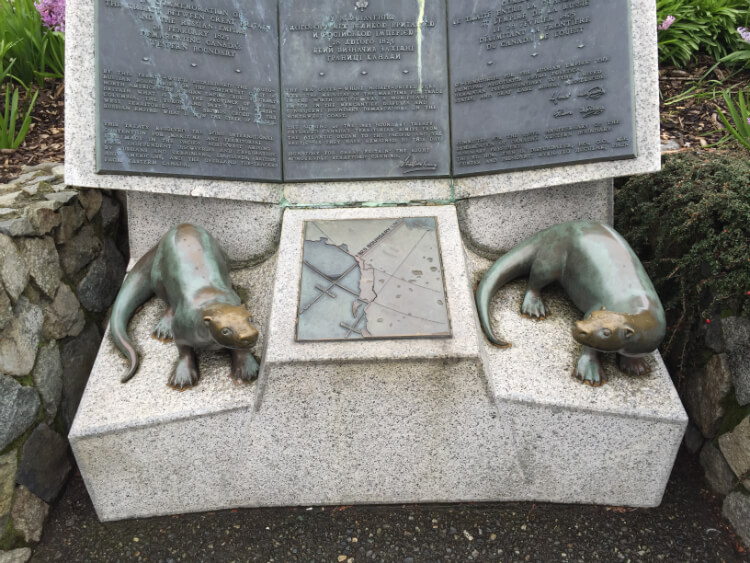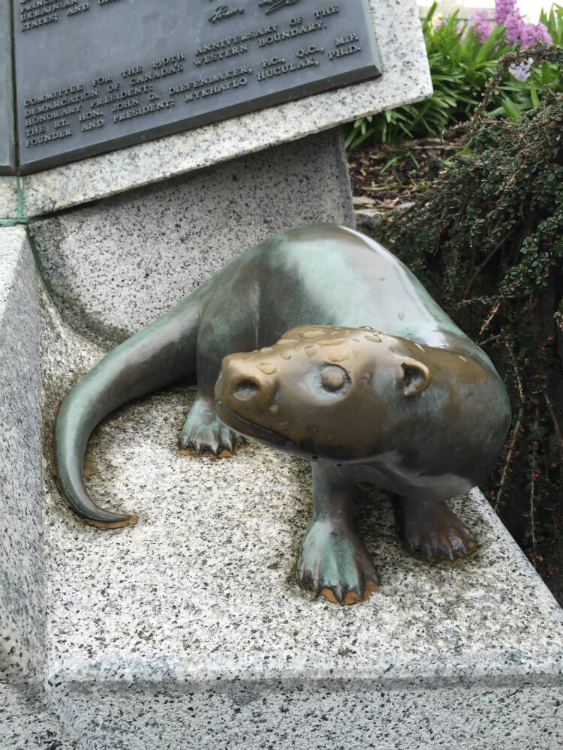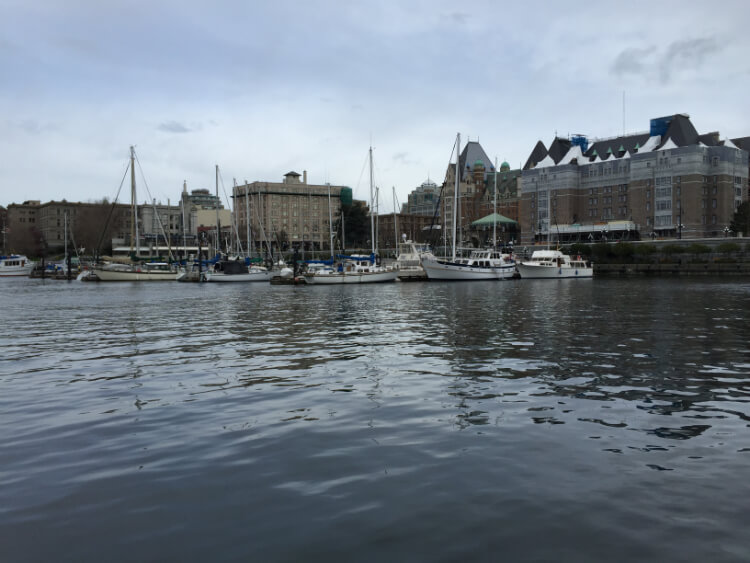 Next to the yacht harbour you'll see The Fairmont Empress hotel, which is the second oldest building in Victoria :) Both date from around the time Victoria was founded. Unfortunately they were renovating the hotel at that time, so half of the enormous building was wrapped in.
From there on I strolled a bit through the shopping streets until I felt like I needed a nap. Before my nap I quickly snapped a decent pick of city hall which was right across the street from the hotel.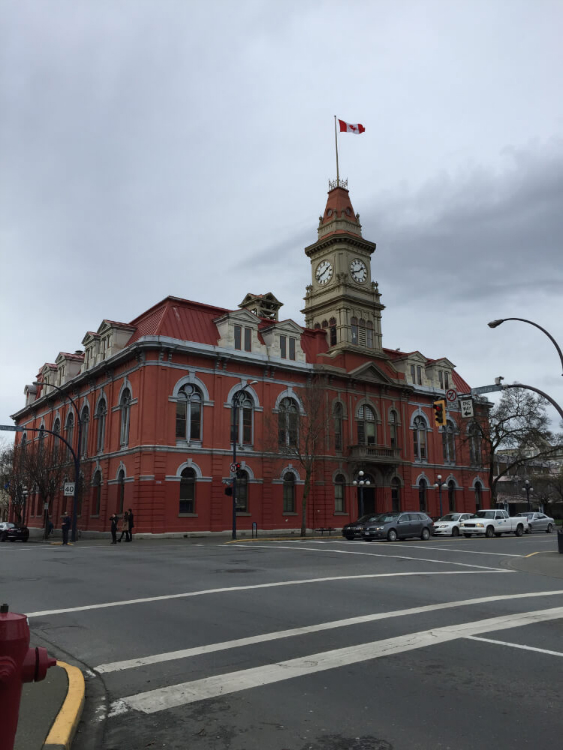 A few hours later it was already evening and I still had to grab dinner. After walking around a bit I passed by Trounce alley, a very cosy alley due to the restaurants and the lights hanging all over the place.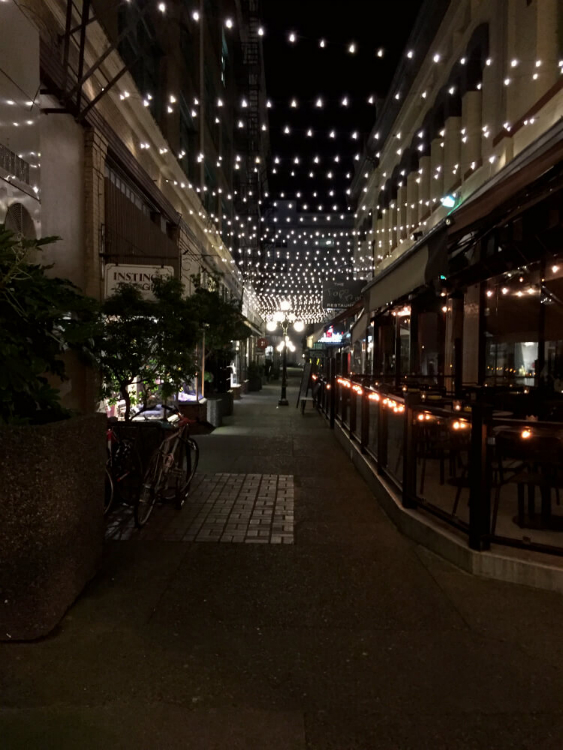 And a little bit further was a place called Earl's Kitchen + Bar.
Earl's is an upscale casual dining chain with tv screens all over the place. That evening one halve screened a hockey game and the other a basketball game. There were a lot of relatively young people (20s-30s) during that evening.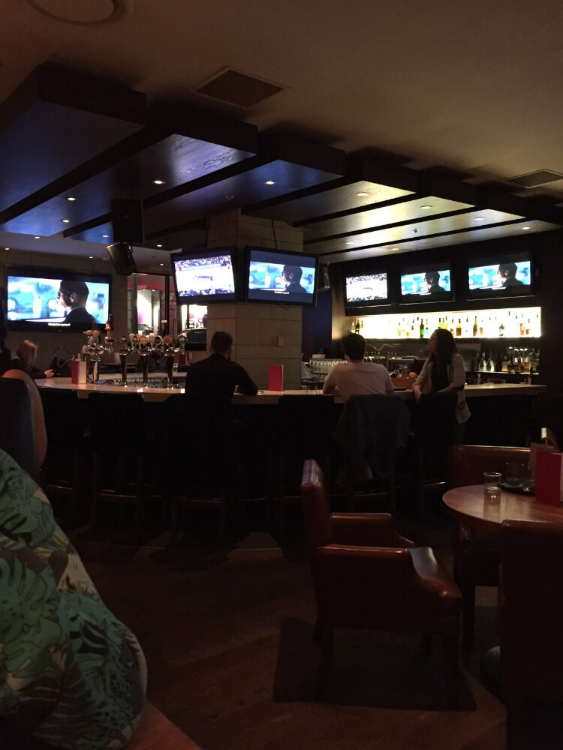 I just ordered a salad and soup, but couldn't resist on trying the Cucumber Mule (a very refreshing mocktail based on the Moscow Mule). Just the kick I needed!
After dinner I slowly walked back to the hotel and I just went straight to bed. A pretty early ending for my first real day in Victoria, BC.