London Day 2: Notting Hill
d
Aug 19, 2014
Day 2 started out quite nicely with breakfast at The Breakfast Club. The Breakfast Club is one of the items on the Foursquare List I told you about. They serve breakfast all day long, which is perfect if you're not an early bird. From the typical English breakfast to American pancakes. You can have it all! Even porridge and Greek yoghurt with fresh berries where on the menu.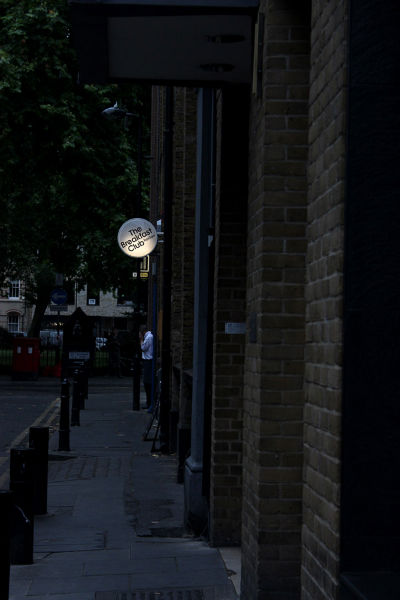 The food was yummy, but it was a bit too much for me. I ordered the Greek yoghurt with granola, jam and fresh berries. The bowl was huge! I barely finished it. And the glass of orange juice was also jumbo-sized. But like I said before it was all very tasty. The only downside about this place is that it get's really crowded. I mean waiting lines outside the door and on the inside very noisy. Nevertheless I will be back next time.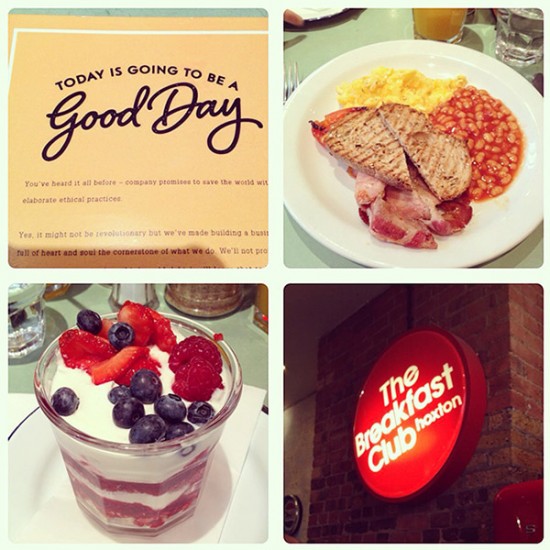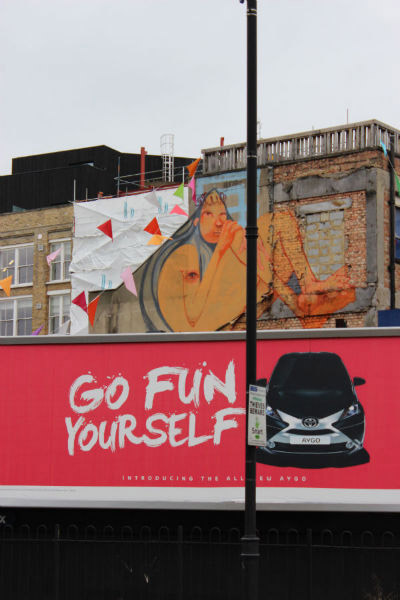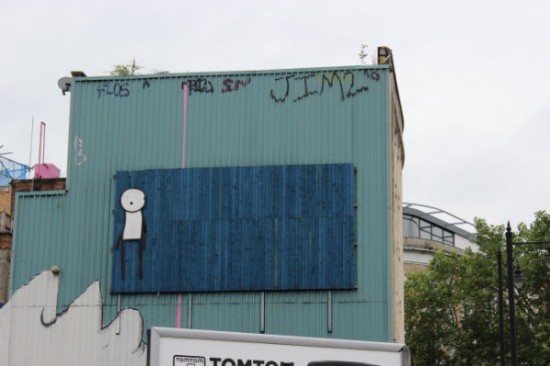 After breakfast we took off to the Natural History Museum. Everything nature-related is there to see and explore. Dinosaurs, animals, plants, environment, weather, … I could go on. But you generally get the idea. We walked around for a few hours, but certainly did not see everything there is to see. It would've taken at least half a day I recon.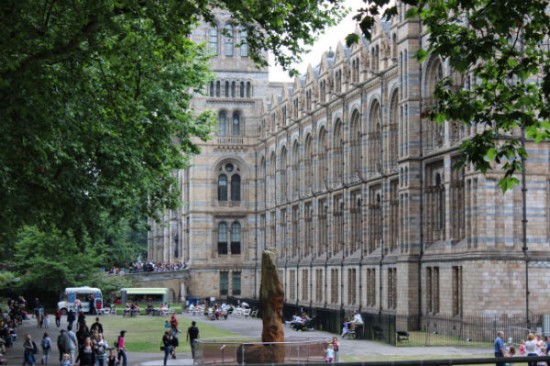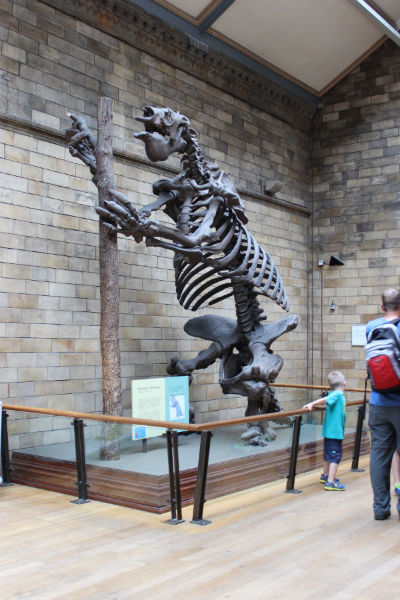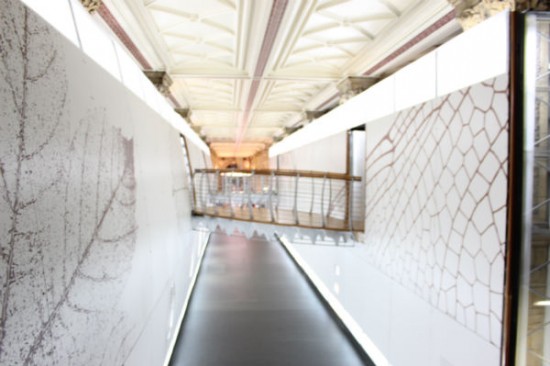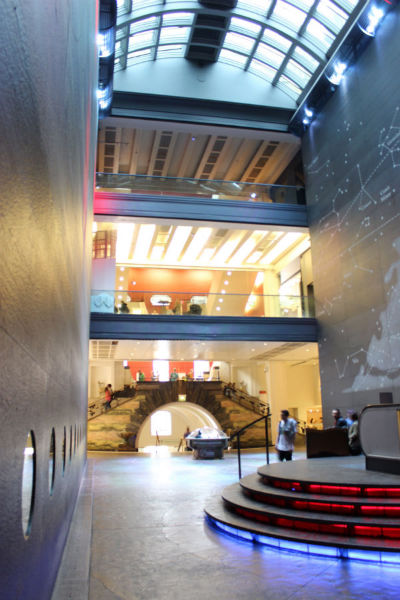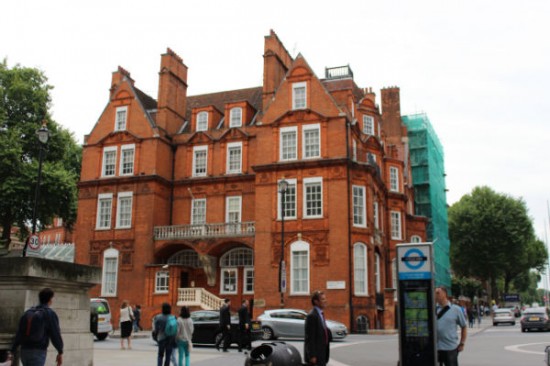 Kensington Gardens
Off we went towards Kensington Gardens. On the way over we passed the Royal Albert Hall, a beautiful concert hall where mostly classical music is played. And it is known for its annual summer proms. Next time I hope I will get the chance to see it from the inside.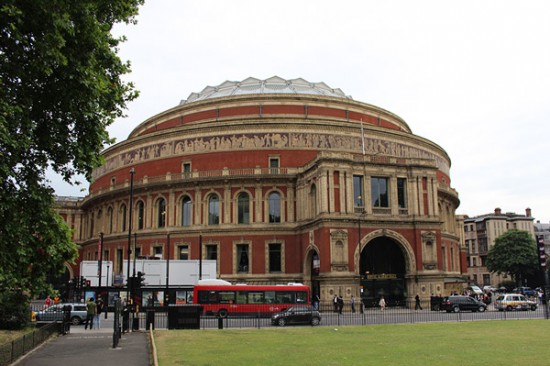 We went on and entered the park from across the street, walked past the Albert memorial and continued our walk to Kensington Palace.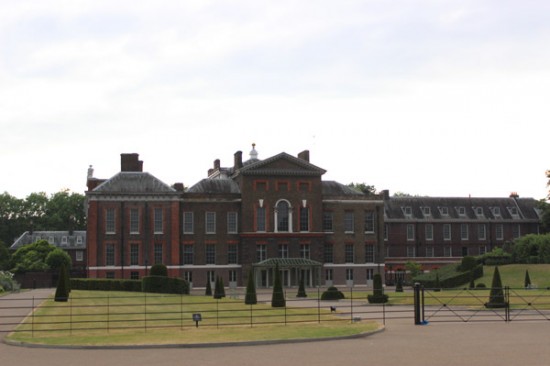 After a short stroll we arrived at the palace, right next to the palace was the garden I was hoping to find. It's called the sunken garden, a beautiful place completely surrounded by a hedge tunnel. And it was very peaceful since not many people where hanging around.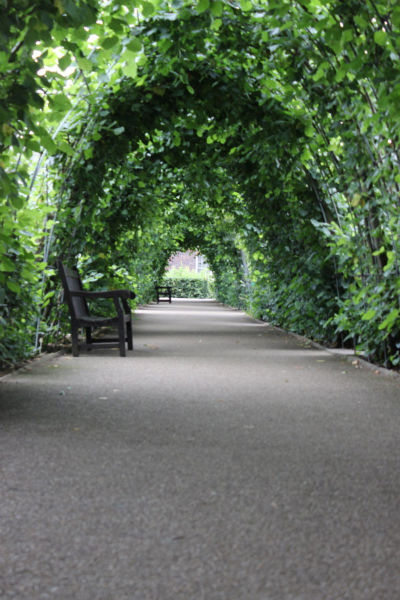 After a short break we decided to continue to move towards Notting Hill. As we walked from the Sunken Garden past the palace's orangery, a little squirrel caught my attention. We didn't have any food whatsoever with us, but I called out anyway.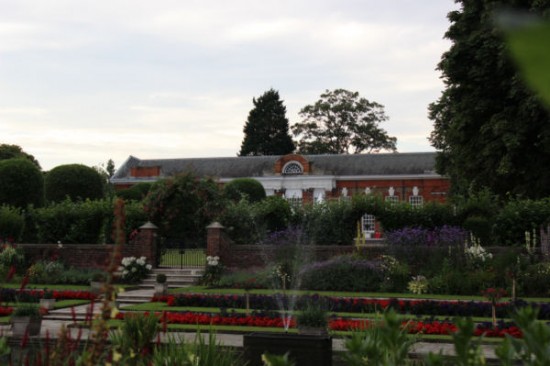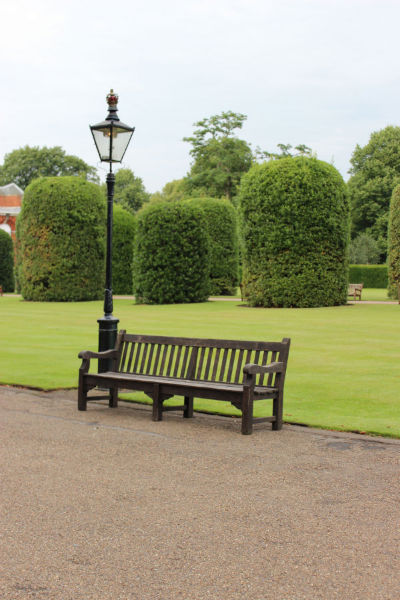 That's when this happend: The squirrel started moving towards me in a zig zag movement. Almost like it was posing. Until he sat on a bench next to me. Then he came sniffling for food and ran away disappointed (or at least that's what I think).Too bad I didn't think about putting my camera on autofocus, so I could've taken more decent pictures.

(click on the cartoon image for a bigger view)After our little squirrel adventure, we continued walking to Notting Hill again.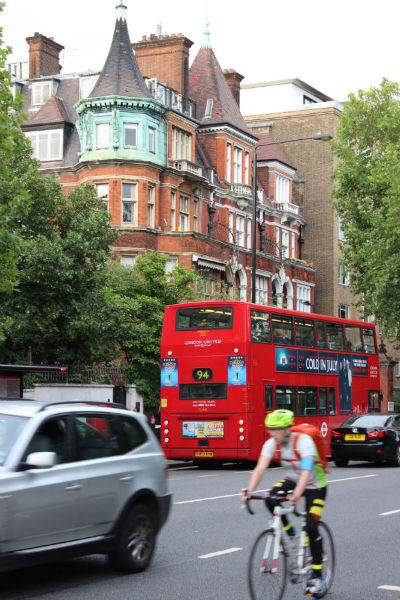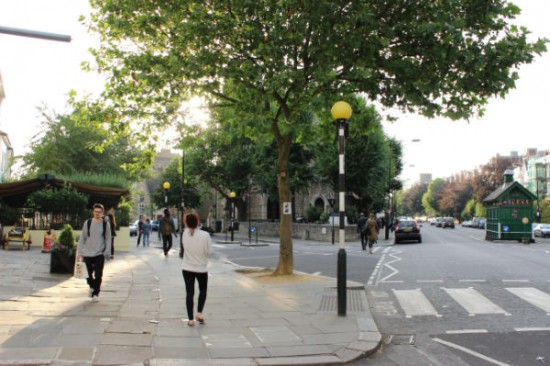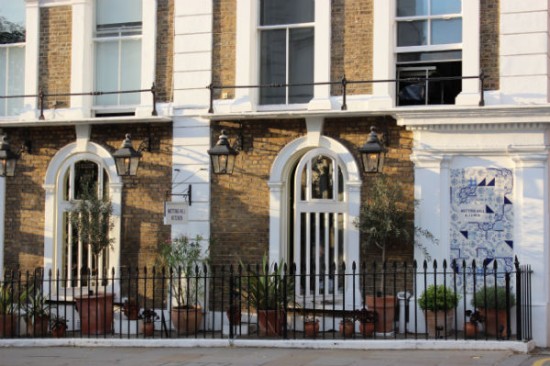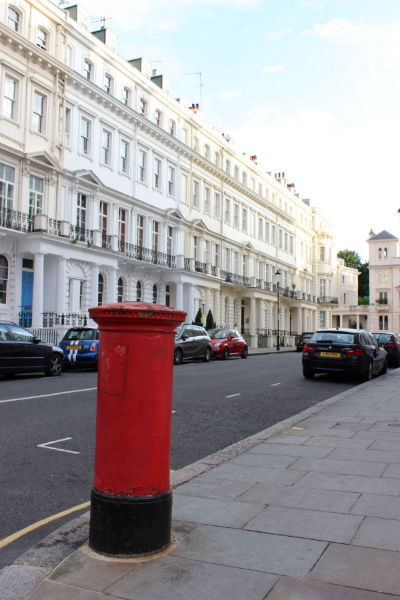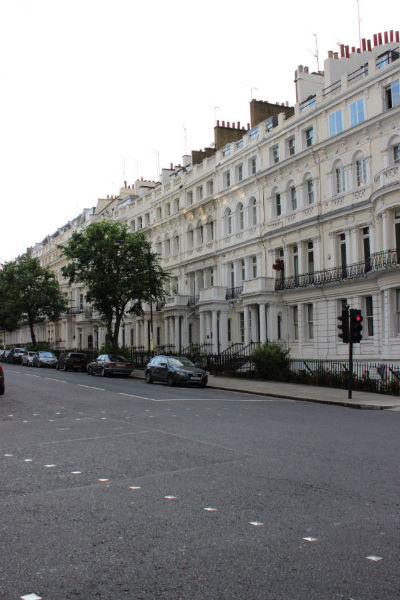 By the time we arrived at Portobello Road in Notting Hill, all the shops were closed. So after all that walking around we we're getting pretty hungry and it was past dinner time.I took a look at the Foursquare list I mentioned in the previous post and picked out a place.
Electric Diner!
But first, the Electric Cinema is one of the oldest (still working) cinemas in the UK. And it's definitely worth a visit if you want to watch a movie in style or impress a date. It certainly would impress me! A century old movie theatre, with a Baroque style auditorium, red leather armchairs with side tables, a bar that serves cocktails, wine, beer and champagne. You name it! It's a real classy cinema experience! And up until now it is still on my bucket-list.
Adjacent to the Electric Cinema is the Electric Diner, a really neat diner with sitting booth's, a long wooden bar and a French/American menu to go with it. We were pretty excited to have dinner over there, but as soon as wel passed through the front door, a crowd overwhelmed us. We looked around, but no empty seats were spotted. A bit disappointed we turned around and started walking out again. Just past the door, one of the waitresses ran after us, to ask if she should help us look for a spot. My heart jumped a little, from joy of course. After a few minutes she found us some seats by the front window bar.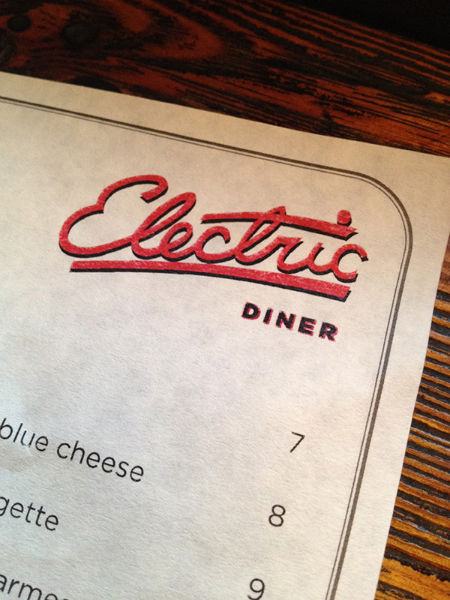 After a quick look at the menu we ordered the crispy duck leg with lentils & a cheese burger and some drinks. We had to wait a bit, but considering the amount of people that were there, it didn't take too long before we got our food.A nice juicy burger for me and a crispy duck for my friend. Both tasted great! The Electric Diner is a place I will be heading back to. I can only say that the staff was very friendly, the food was great, but it was very noisy. (as most places in London are) So nothing really bad to say about it.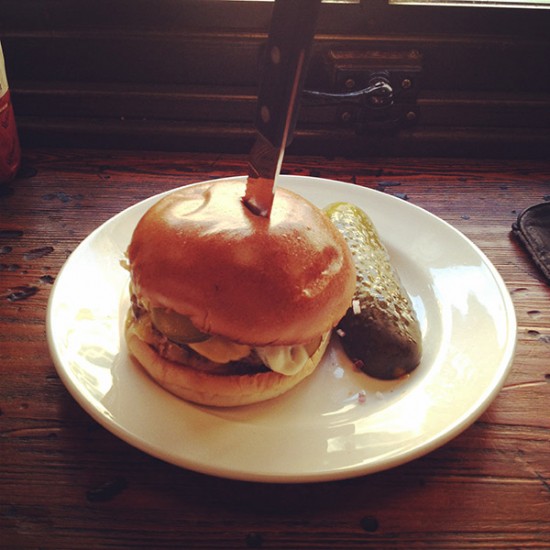 We went on exploring the neighbourhood for a bit more until we decided to call it a day. Satisfied with wat we'd had seen and visited, we went back to the hotel. But not before I had a little subway fun :)